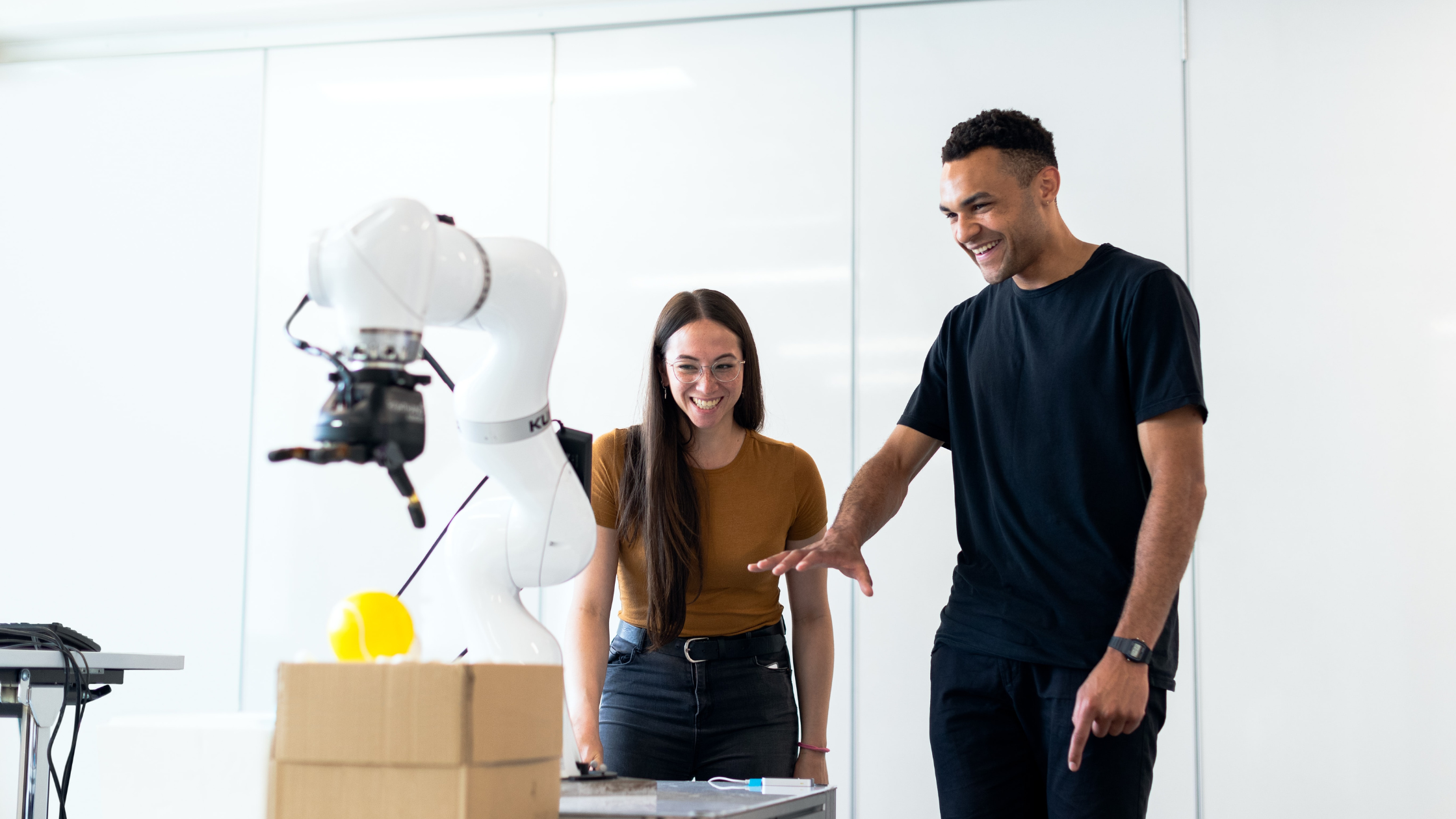 Design Thinking and AI: A match made in heaven? 
13 January 2023
"Predicting the future isn't magic, it's artificial intelligence." – Dave Waters 
The day artificial intelligence was a niche segment is well behind us and today, as you read this, 80% of the economy is getting disrupted by AI. While many believe AI can replace human resources, the undeniable truth remains that AI will be a complementary tool that supports, aids, enhances, and optimizes human capabilities and business decisions. 
As for marketeers and business owners, AI is a blessing in disguise that facilitates the process of derisking innovation, product launches, and campaigns.  
Testing is a crucial step for marketers that helps understand customer needs and avoids building on assumptions.  Over the years, the ways in which we can capture feedback and test potential solutions have increased dramatically – be it quantitative survey, customer feedback tools, smoke tests or user testing. With AI on the horizon, validation techniques will reach new heights and it looks like the process will be easier than ever. For instance, the art and science of split testing is the holy grail for any marketeer to optimize their digital assets. However, AI-powered tools are here to alter and complement the narrative like before. Before we dive into exploring how artificial intelligence and machine learning will improve our capability to offer the most lucrative, satisfying experiences to the end customer, let's clarify the definition of the two terms. Machine learning is a subset of artificial intelligence (AI), which enables machines to learn from data without being explicitly programmed. However, AI is a larger idea that aims to build intelligent machines that can replicate human thinking capabilities and behavior. 
Prototyping and Artificial Intelligence
At any given moment, Booking.com is running over 1,000 experiments, design thinking is a part of their culture. However, mere A/B test variations cannot deliver the outcome that AI powered split testing can garner. With the help and support of AI and Machine learning, multiple design visuals, copy, and creative assets can live and breathe simultaneously while being consistently optimized. AI ensures reducing the dependency on luck and assumptions. Finding the next game-changing audience or creative requires some luck, even though A/B testing is founded on extensive user research. For example: There are 10 creative assets spread across a website. The number of possible combinations is greater than 1,000,000 with 10 sample points (n) and a modest 4 variations for each (r). With AI in the picture, A/B testing can co-exist within a larger strategy while machine learning conducts exploratory research over time, micro-measuring content delivery and UX optimization. Now that optimization-over-time has been left to the machine, the tester is free to take on the more complicated problems. To deliver the right message (asset) to the right visitor at the right time, machine learning excels at observing micro changes throughout the value stream. 
AI-Powered Game Changing Tools
While tools like Canva's prototype templates, html.to.design plugin on Figma, and Open AI help in the validation process, here are a few split-testing tools that help you with data insights to deliver highly personalized user experience: 
From modelling device type and browser optimization for code and content, detecting micro-interaction patterns and digital body language, to predicting user behavior based on historic consumptions, AI can model and make life easier for marketeers in numerous ways. Overall, AI-powered marketing is not an objective, it is part of the customer centric strategy to reach an objective. The objectives for marketeers have not changed, but the number of ways to get there have increased massively. 
Get started on accelerating your customer experience strategy with 10 Proven Tips to Start Innovating.  
Recommended Reads: 
________________
More about the topic:
1. AI for Good: https://aiforgood.itu.int/how-ai-will-disrupt-the-world-as-we-know-it-anastassia-lauterbach/ 
2. UX Design: https://uxdesign.cc/the-symbiotic-relationship-between-design-thinking-and-ai-ac38db258209 
3. QBD Group: https://qbdgroup.com/en/blog/ai-machine-learning-validation-strategies-and-examples/ 
4. Medium: https://medium.com/hackernoon/ai-as-complement-to-a-b-test-design-e8f4b5e28d92 
5. AWA Digital: https://www.awa-digital.com/blog/truth-about-amazon-booking-experimentation-culture/ 
More innovation in your marketing strategies
Other
relevant
Posts
Discover smart tips, personal stories and our take on the latest marketing trends
Let's push your marketing strategy to the next level!
Switch to a higher gear with our strategic marketing consulting or interim management services.
Start your project